They call Minnesota "The Land of 10,000 Lakes," and few places in this majestic wonderland live up to the name more than Crosslake. Located 150 miles northwest of Minneapolis, the Crosslake area includes dozens of lakes, including the Whitefish Chain of Lakes, with 14 interconnected lakes. It's a natural playground offering some 119 miles of shoreline and dozens of bays and islands.
Crosslake
got its name because its namesake lake is crossed by the currents of two rivers. Ask locals what drew them to Crosslake, and most will mention its natural beauty, boating, and other opportunities for the Lakes area recreation. This community of about 2,400 residents is also known for festivals and other celebrations, phenomenal golf, and wonderful dining and shopping.

For people looking to enjoy the wonderful lifestyle in Crosslake, there are many great single-family homes on spacious lots that capture the essence of this semi-rural area. There are also luxury waterfront homes with private docks that serve as a gateway to unlimited summer fun on the water. If you are interested in living in this beautiful area and enjoying the outstanding lifestyle, hire an experienced real estate agent and get looking today.
Water, water everywhere
Chief among Crosslake attractions are the many lakes that dot the area. It's a literal outdoor enthusiast's playground, with plentiful opportunities for boating, swimming, fishing, waterskiing, picnicking, kayaking, and canoeing. Most cabin owners and area residents own boats and other recreational equipment. For those who don't, plenty of rental outlets supply the gear needed for every conceivable activity in the great outdoors.

Outdoor enthusiasts can spend the day out on the water, or they can make a weekend of it. Campgrounds and resorts are located throughout the chain of lakes, and some great dockside restaurants offer fun, casual dining.
Golf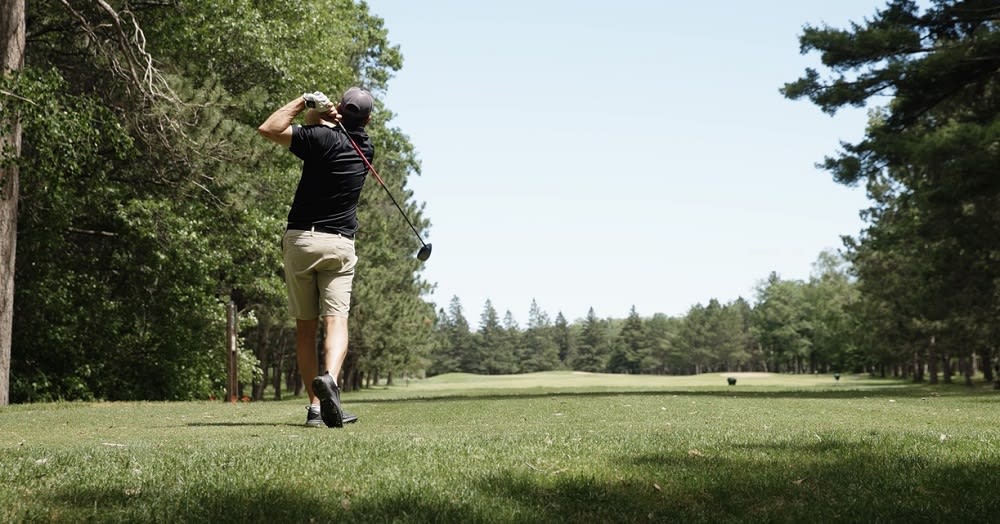 For those who prefer to stay on dry land for recreational purposes,
Crosswoods Golf Course
is considered one of the most beautiful layouts in the state, with 27 holes known for fairways that wind through the woods. Located just off the lake and downtown area, it offers breathtaking views of the water and other natural elements that make living in Crosslake so enjoyable. After an enjoyable round, head to the Crosswoods Grill and dine on the deck overlooking a waterfall garden.
The
Whitefish Golf Club
is a short drive to the west and is billed as a "Minnesota must-play" layout. Golfers will quickly see why as they play the 18-hole championship course carved out of a northern Minnesota forest set in between lakes. Purchasing a membership allows golfers to participate in league play and then gather at Bogey's Bar & Grill to unwind and socialize over a burger and brew.
Restaurants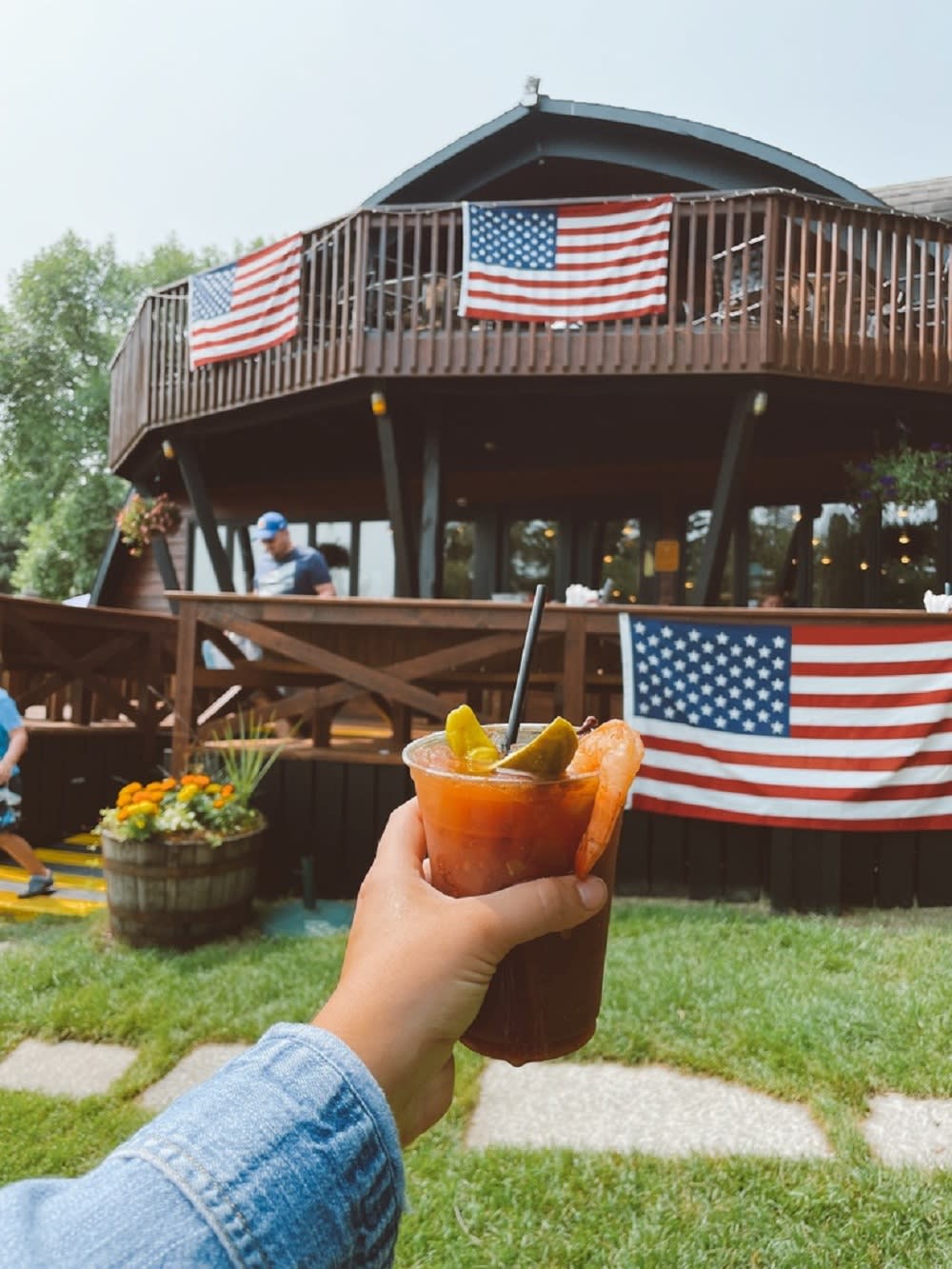 There are many options for dining in Crosslake, including several waterfront restaurants that offer incredible views and experiences no matter the season. Among the best restaurants in Crosslake are
The Wharf
,
Zorbaz
,
Riverside Inn
, and
Moonlite Bay Family Restaurant
. Options include standard American fares, such as steaks and ribs, fine Italian food, and pizza. These restaurants are popular with locals and the many vacationers who flock to the area every summer and winter.
Fun activities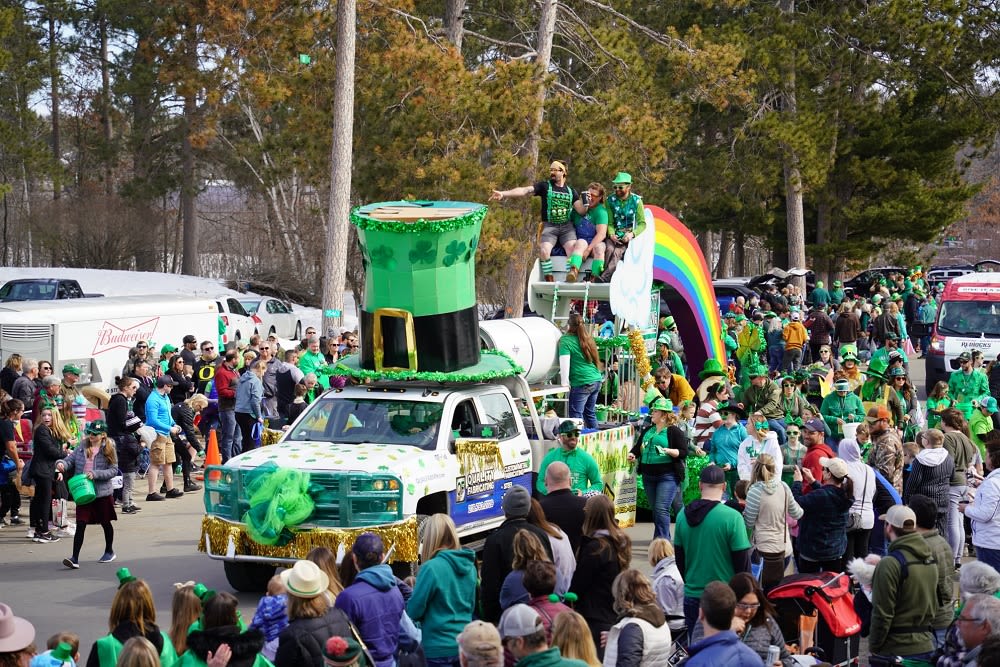 There are many Crosslake activities for all members of the family. The town is known for popular festivals such as WinterFest and Crosslake Days; it also hosts what locals brag is the best St. Patrick's Day parade in the state.
WinterFest
Northern Minnesota is also known for its winters, which are always worth celebrating.
WinterFest in Crosslake
is an annual celebration with three days of indoor and outdoor activities around town for all ages and interests. There's the Find the Lost Medallion contest, a vendor fair, raffles, a pancake breakfast, a bonfire, and a dance. WinterFest in Crosslake typically occurs in February.
Crosslake Days
Crosslake Days Fall Festival
is an annual three-day celebration set against spectacular fall colors. The festival has something for all family members, including arts and crafts fairs, the famous Lost Chili Pepper Hunt, a cornhole tournament, a chili cook-off, the Cider & Candlelight Tour, and the Crosslake Ace Hardware Street Dance.
St. Patrick's Day Parade and Celebration
Residents don't have to be of Irish descent to have good old-fashioned fun during the St. Patrick's Day Parade and Celebration. There's so much to enjoy that it's been voted the Best St. Patrick's Day Celebration in Minnesota. Besides the parade, there are exciting events, such as the Clover Dash 5K run, the Chase the Lucky Leprechaun contest, and post-parade entertainment at establishments throughout the city.
Shopping
Crosslake Town Square
features an assortment of businesses, perfect for a retail therapy outing. From fashion-forward items at Lundigrans Clothing to Squirrely Mama, this is a go-to spot to fill your closet with new items. Crosslake Town Square also hosts Key Wellness, Simply Rustic Floral, and more.
Head to
Common Goods Crosslake
, a thrift store where fashionable, chic finds are the name of the game. Here, you'll discover a number of unique and stylish clothing items, accessories, and furnishings, all the while giving back to Bridges of Hope to support local families.
Beauty
Residents can visit Crosslake spas for all their salon needs.
Studio Posh Salon & Spa
offers hair, face, and nail services, and
C'est La Vie Nail Lounge
has a full range of services to make your nails look amazing, from pedicures and gel manicures to acrylic full sets. Holly's Hair and Nailcare is a full-service salon offering manicures, pedicures, haircuts, perms, color touch-ups, and more.
Key Wellness
medical spa delivers top-notch customer care by a team of licensed nurses and nurse practitioners. The spa offers an array of services, from women's wellness exams to aesthetic treatments, like laser hair removal, chemical peels, laser skin treatments, and microneedling. They also offer IV nutrition therapy, weight management, post-bariatric surgery support, infertility treatment, and more.
Hire the best
If living in this fabulous setting intrigues you, hiring a talented real estate agent to start the process is the first step.
The Larson Group
has been helping homebuyers for several decades; their agents offer the best client services. The small and mighty team has ranked first among Keller Williams Minnesota agencies four years running. Averaging $135M in annual sales, The Larson Group is in the sweet spot for real estate groups: highly successful as a group and able to devote time and resources to you.
Contact the team today
as the next step in your homeownership journey.